Het eerste contact met Wout kwam er in 2017 via de Sniper Cycling wielerploeg. Teammanager Nick Nuyens vroeg ons om de casual kleding van de ploeg te bedrukken. Een vraag die we uiteraard niet konden weigeren. En wat later bleek was dat Wout tevreden was over ons werk.
Een klein jaar later komt de vraag van Wout en Sarah om eens samen te zitten. Terwijl we samen naar de Tour de France kijken, komt de vraag komt of we een samenwerking zien zitten. Het voorbije jaar lanceerden ze een eigen merk met kledij voor de fans van Wout. Maar het grote succes en de logistiek die daarbij kwam kijken, bleek groter dan ze voorspeld hadden. Een woonkamer vol kledij en bestellingen tijdens de piek van de verkoop in de eindejaarsperiode bijvoorbeeld. Die periode is nu ook net "money time" voor de crossers. Er werd dan ook afgesproken dat we behalve het grafische ook het logistieke gedeelte van het kledingmerk op ons zouden nemen. Een samenwerking met de drievoudig wereldkampioen veldrijden was iets waar we moeilijk nee op konden zeggen.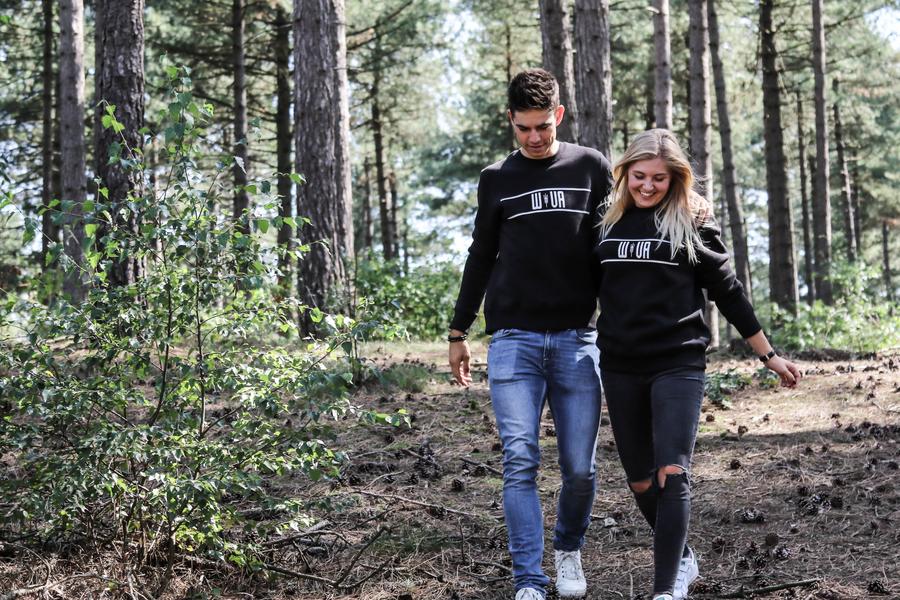 Wout en Sarah vonden de toenmalige collectie eerder beperkt in aanbod. Ze wilden graag een serieuze upgrade van de collectie. Een aantal nieuwe prints en accessoires die er voor zouden zorgen dat het merk een alleenstaand concept zou worden, los van Wout's naam. Een nieuwe naam "Panache" was geboren. Het doel, om mensen de kleding te laten kopen omdat ze het mooi vinden en niet omdat het gemaakt is door Wout. Het merk moest voortaan op zichzelf kunnen staan.
Panache betekent durf, kracht of bravoure. Drie woorden waarmee je de stijl van Wout van Aert kan beschrijven. Bovendien rolt het makkelijk van de tong. Enkele kleine aanpassingen aan de website, de lancering van de nieuwe Panache kledinglijn verder en in oktober 2018 schoten we samen uit de startblokken. De start van een leuke samenwerking die hopelijk nog lang zal duren!
Ken je de Panache collectie van Wout en Sarah nog niet? Surf dan snel naar de webshop!