The first contact with Wout came in 2017 through the Sniper Cycling cycling team. Team manager Nick Nuyens asked us to print the casual clothing of the team. A request we obviously could not refuse. And what transpired later was that Wout was pleased with our work.
Just under a year later, the question comes from Wout and Sarah to sit down together sometime. While watching the Tour de France together, we were asked if we could work together. The past year they launched their own brand of clothing for Wout's fans. But the great success and the logistics involved turned out to be bigger than they had predicted. A living room full of clothes and orders during the peak of sales during the end-of-year period, for example. That period is also just now "money time" for the crossers. It was therefore agreed that in addition to the graphic also the logistics of the clothing brand. A collaboration with the triple cyclo-cross world champion was something we could hardly say no to.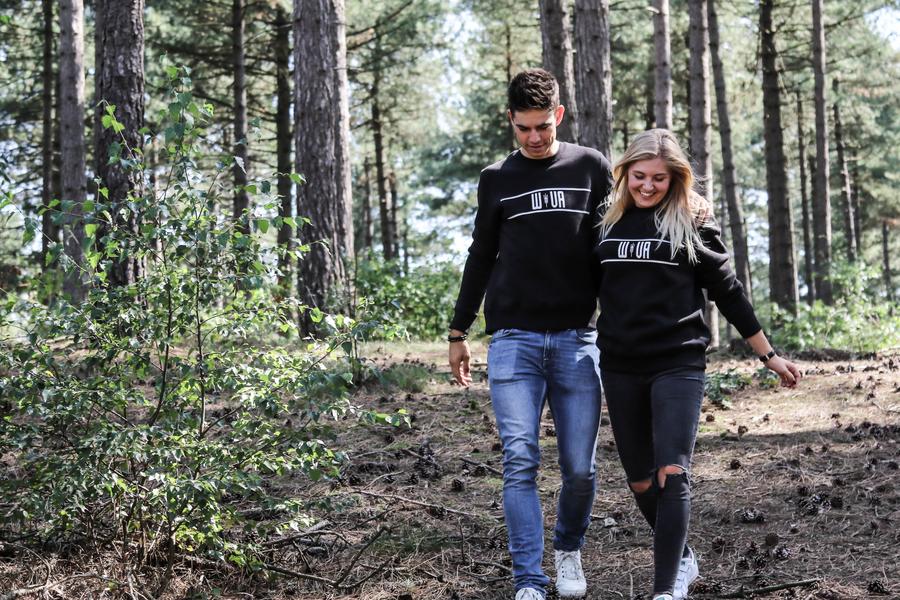 Wout and Sarah found the then-current collection rather limited in range. They wanted a serious upgrade to the collection. A number of new prints and accessories that would ensure that the brand would become a stand-alone concept separate from Wout's name. A new name "Panache" was born. The goal, to have people buy the clothing because they like it like it and not because it was made by Wout. From now on, the brand had to be able to be able to stand on its own.
Panache means daring, strength or bravado. Three words with which to describe Wout van Aert's style. Moreover, it rolls easily off the tongue. A few small adjustments to the website, the launch of the new Panache clothing line further and in October 2018 we shot off together. The start of a fun collaboration that will hopefully last a long time!
Don't you know the Panache collection of Wout and Sarah yet? Then quickly surf to the webshop!