Met de komst van de lente lanceerden we begin april onze allereerste King KOM challenge met als doel onze Strava clubleden een leuke uitdaging aan te bieden. Onze King KOM shirt wordt gebruikt als handige kapstok.
Voor de eerste maand kozen we bewust voor een segment vlakbij ons hoofdkwartier. Dat onze kopman Toon daar op het moment van schrijven de snelste clubtijd heeft, maakt het helemaal af.
Concreet vragen we aan onze clubleden om The Vandal kopman van de troon te stoten. We kiezen er ook voor om het segment zo lang mogelijk geheim te houden, wat de uitdaging alleen maar groter maakt.
In de toekomst zullen we elke maand een nieuw segment laten uitkiezen door één van onze ambassadeurs of fietskompanen.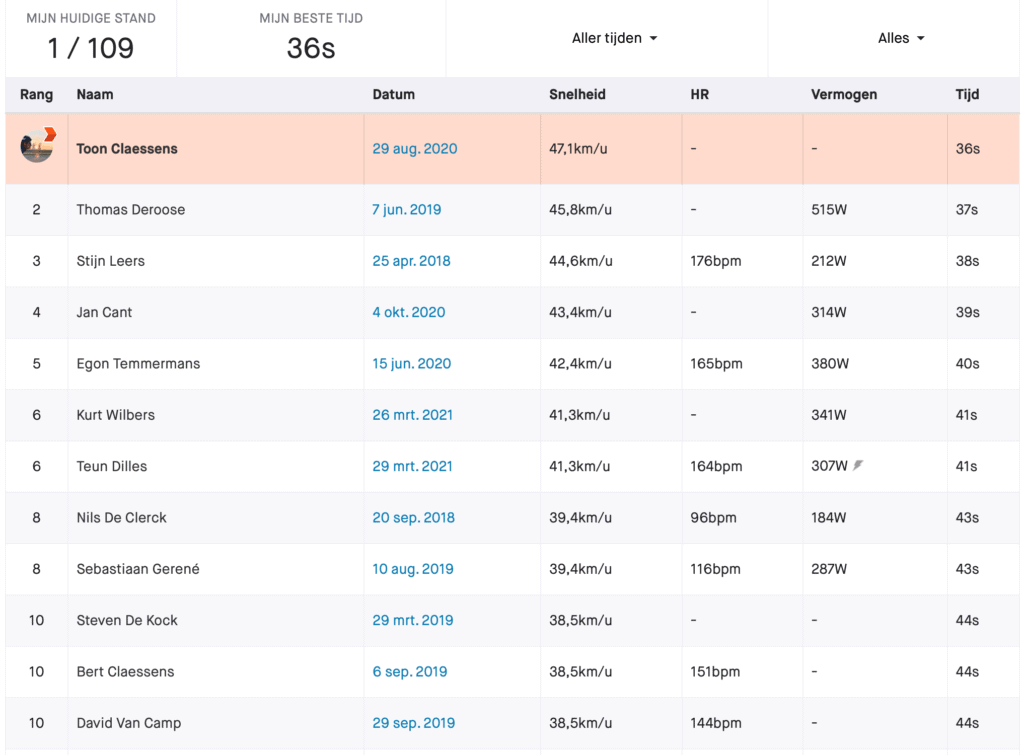 We zetten in dit artikel de werkwijze nog even op een rijtje.
Stap 1:
Word lid van onze Strava club The Vandal Sympaticos.
https://www.strava.com/clubs/thevandal
Stap 2:
Vind ons geheime segment en rijd er de benen van onder je lijf.
Rijd wel veilig voor zowel jezelf als de andere weggebruikers!
Stap 3:
Deel jouw poging met ons op jouw Facebook, Instagram, Twitter of YouTube en gebruik #kingkom
Stap 4:
Stay safe, ride solo en go full gas!
Wat kan je winnen?
De snelste tijd wint een King KOM shirt, een waardebon van €100 en natuurlijk eeuwige roem!
De leukste sociale media post krijgt ook een prijs.
Abonneer je alvast ook op ons YouTube-kanaal om op de hoogte te blijven van nieuwe uitdagingen!